Single Seal Flexible Butyl Composite Spacer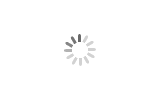 Single Seal Flexible Butyl Composite Spacer
Jinyu

Panjin, China

Shipped in 10 days after payment

80000 Meter/Meters per Day
We specialized in insulating glass materials more than 20years, our main product is warm edge sealing spacer for IG and related equipment. As the first manufacture who produces this kind of spacer in China, we also supply other various types of sealing spacer for IG.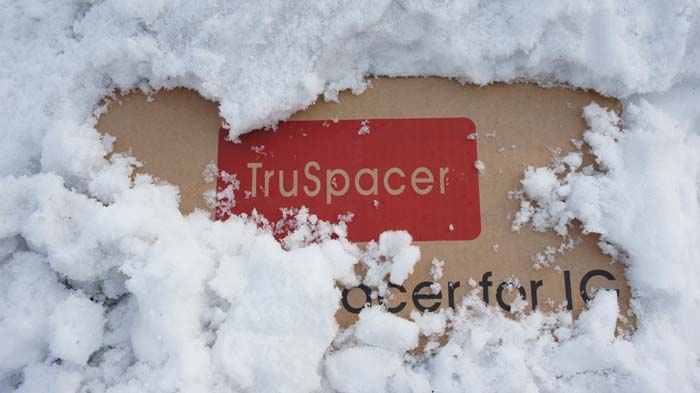 Hot Product Description
Single seal flexible butyl composite spacer is a new kind of energy-saving product and a warm edge spacer for IG, the quality compared to the traditional sealing strip has been greatly improved, as an innovative product single seal flexible butyl composite spacer is transcends the traditional sealing spacer, bringing forth a revolutionary improvement in the process of insulating glass manufacture.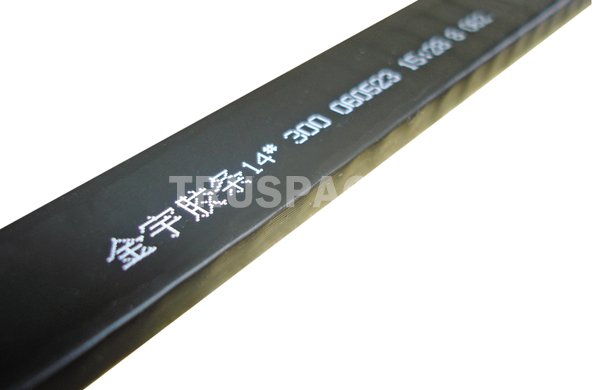 Features
Single seal flexible butyl composite spacer polymer adhesives and tackifier ensure nice sealing performance.
Continuous wave aluminum tape design completely protect from water vapor penetration.
The single seal flexible butyl composite spacer desiccant completely absorbs the moisture left in the air between the glasses, maintains the drying effect, and ensures that the hollow glass does not dew even at - 40 degrees.
The addition of macromolecule raw materials and antioxidants can effectively resist the erosion of harsh environment and ensure the service life of hollow glass.
Single seal flexible butyl composite spacer production speed is fast and cost is saved.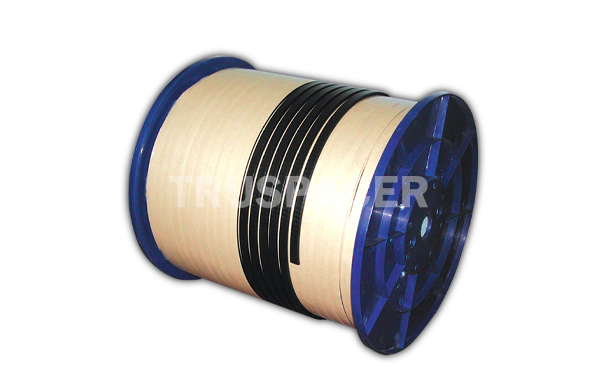 Quick View

Type: warm edge spacer, Flat spacer, Spacer with groove, Aluminum type spacer, Spacer for decorative glass, Fireproof glass strip, etc.
Application: Instead of aluminum spacer bar to make Insulated Glass
Standard: EN1279-2, IGCC, CE, GOST, ISO 9001, etc.
Contact:
Peter Guan
MB: +86-13942780657
Web: www.jinyumf.com
Skype: peterguan1982
Whatsapp: +86-13942780657
E-mail: zhuchengmf@yeah.net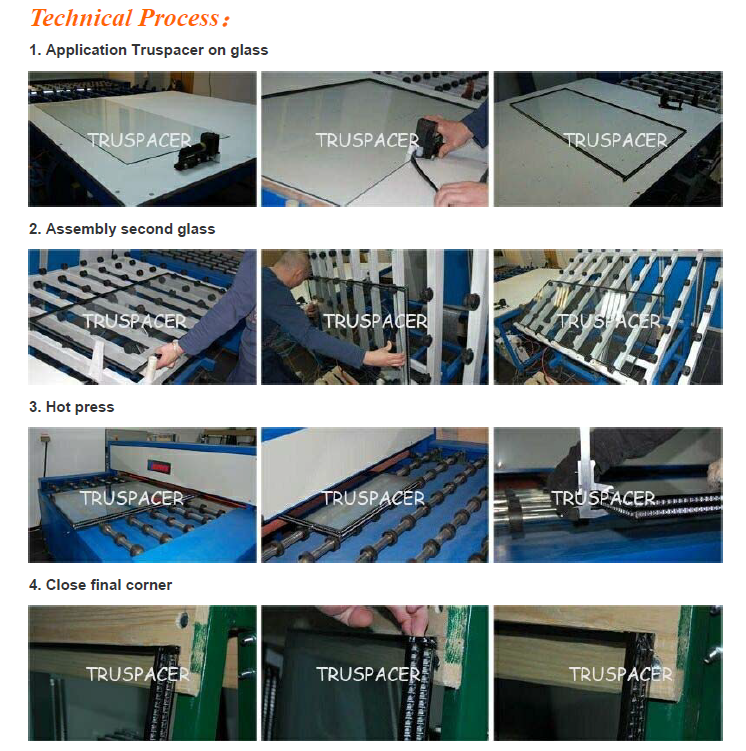 Wir können die Probe liefern, wenn wir fertige Teile auf Lager haben, die Proben sind kostenlos, aber die Kunden müssen die Kurierkosten bezahlen.
...more